10 Reasons Why You Should Focus On Records Management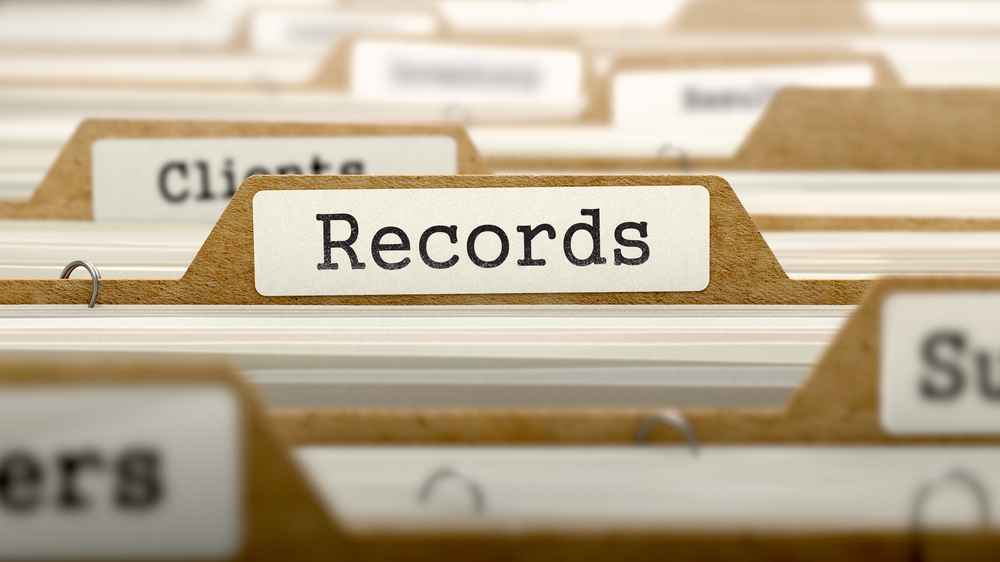 Records Management ensure that reliable evidence of business is created, captured, managed and made accessible to those who need it, for as long as it is required.
Metadata for records is a prerequisite for connecting the records to a context, describing the content and managing records over time, whether your records are paper records or in electronical format. It is also a prerequisite for the retrieval of records. Metadata for digitized records enable implementation of automated processes to your information and data, and thus save time spent on manual processes.
Implementing Records Management in a company give multiple advantages and benefits, amongst other:
Improved transparency and accountability
When implementing Records Management, the aim is to get control of the records that document the work processes in your organization. You use a controlled set of metadata to establish the right context, indicate content and to manage the records over time. This way your processes and the records that document them are accountable and transparent.
Informed decision-making
With transparent and accountable records management processes you can be certain that the decisions you make are based on correct and updated information.
Management of business risks
An important part of implementing records management in your organization is to assess the risks connected to the records and implementing the identified risks in the company's overall risk register. Being conscious about the risks, you have the prerequisites to avoid them.
Continuity in the event of disaster;
One of the risks connected to electronic records is the risk of the electronic systems for some reason are unavailable, for shorter or longer periods. All companies should have a plan for which records are indispensable and necessary to have available, until the electronic systems are up and running again, to keep the continuity of the vital work processes of the company.
Protection of rights and obligations of organizations and individuals
Implementing records management involves implementing processes to keep records safe and protect them from unauthorized access, change, loss or destruction, including theft and disaster. The company must ensure an appropriate storage environment, procedures and tools to ensure protection and the monitoring of the information security.
Protection and support in litigation
An important part of implementing records management is keeping records for as long as required, according to acts and regulations and company's own regulations. At the end of the retention period records should be sent to archive for long time preservation or be destructed. To ensure protection and support in litigations some principles should be implemented to avoid destruction of records that could be useful to keep past the retention period:
Destruction should always be authorized
Records pertaining to pending or actual litigation or legal action or investigation should not be destroyed while that action is underway or anticipated to arise
Records destruction should be carried out in a way that ensures complete destruction and which complies with any security or access restrictions on the record
destruction, like any disposition action, should be documented
Compliance with acts and regulations
This the most documented benefit of implementing records management. By connecting the records to the appropriate business processes, updating your records list with the requirements for retention and tagging your records with the correct metadata you may be sure to have control of the records to demonstrate that you are compliant, in i.e. an audit or on request from any authorities.
Reduction of costs through greater business efficiency
By implementing records management, you agree and communicate on the policy and procedures for managing records. When all employees adhere to the internal instructions, you know where to find the records. This saves time (and time is money), spent on searching for information. By taking the advantage of the controlled set of metadata on the records you may apply automation to your records which makes your business processes and the records management processes more efficient.
Protection of intellectual property;
Your company's unique ideas and concepts represent your competitive advantage and it is important to protect the information objects documenting these ideas and concepts as records.
The protection of corporate memory and history.
Not all records are kept in order to compliant with an act or a regulation. There are records that are useful to keep in order to protect the corporate memory and history of a company. The records may come of use when you want to reconstruct historical events and build your trademark as a company.
There is much more to be said about Records Management, and you might be interested in this blog article about the risks of NOT doing Records Management.