Stream your Sales Process, Deliver Customer Information at the Right Time and to the Right Teams
In today's information-intensive world, we have been blessed with an abundance of platforms, systems, tools and apps which deliver a variety of information which we need in our daily work life. With companies embracing digitisation, the time we spend searching in file cabinets and desk drawers for quotes, proposals, contracts and purchase orders seems like a past-life experience (remember the sticky notes and stacks of files in the movie "Office Space")? In theory, the life of a sales person today in our digitally connected workplace has never been easier.
However, the downside is that information has become increasingly silo'd across various systems - ERP, Financial, CRM, and many others across a typical enterprise. With varying levels of security, user rights and information, it can be frustrating for a user to log into different platforms - or worse, to have to contact a colleague for information to which the user doesn't have access. Wouldn't it sometimes be nice to have a "Throwback Thursday" where we could simply open our file drawer, pick up the manila folder "CUSTOMER" and see all of the information we need in located in just one place?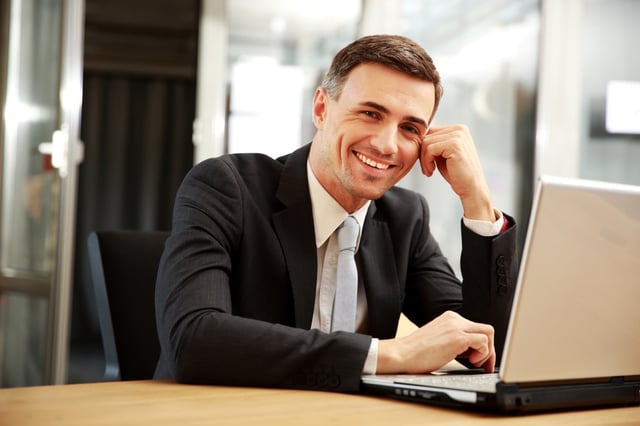 Think of the activities which typically take place during the sales process for the Account Manager:
Receives a request via email for a quote from a prospect

Enters prospect information into CRM (ex. Microsoft Dynamics 365)

Contacts inside sales assistant for a quote

Contacts finance to open a new account to receive pre-order credit approval

Checks with service team to confirm product availability, available shipping dates

Generates proposal and sends to customer

Receives customer approval to purchase, together with a PO number

Generates a contract or order form, sends to customer
The sales process - from quote to order to ship to bill - often requires information from a variety of systems: ERP, CRM, Finance and potentially others. Even if your processes are digital (ie no paper required), it still can be cumbersome to find, access, approve and deliver information from multiple systems. How can you take complexity out of the sales process and reduce the time from proposal to booked order to billed invoice?
At Contesto, we believe that you shouldn't have to search (or beg your colleagues!) for information: instead, information should find you - and to be easily available when you need it, with just the right information at the right time. This is why we developed the OpenText Extended ECM Solution Accelerator for Microsoft Dynamics CRM, making it easier for our customers to integrate both front and back office systems and work seamlessly the enterprise.
To learn more, visit us at OpenText Enterprise World 2017 or contact us for a demo.