Dynamics CRM is becoming the de facto daily platform for thousands of sales teams. Sales Professionals can manage their opportunity pipeline, update client data and adjust sales forecasts.
However, one challenge with Dynamics - which is generally an issue with all CRM platforms - is aligning prospect and customer information in CRM with data in other systems. Another issue is the visibility of information to multiple users: including user access, security and rights. As an example, service, marketing, finance and other teams who interact daily with client data often don't have access (or have only partial access) to client information in CRM which they need for their daily tasks. Proposals, RFPs, account plans, product information, forecasts, surveys, marketing materials, service contracts and other customer-centric documents and files all need to come together in the right format at the right time for the authorized user.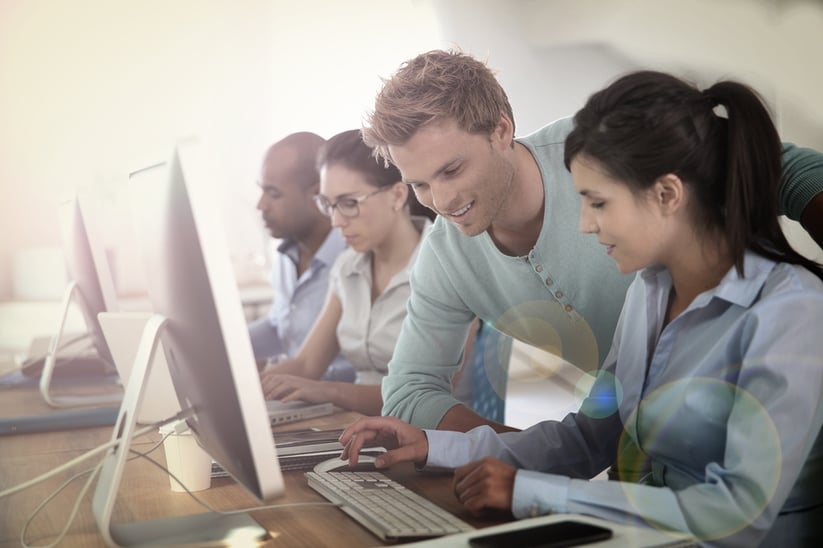 Today, information workers typically find a work-around - sending emails back and forth with required documents; managing version control in ECM for content such as proposals, product sheets and contracts; and logging in and out of multiple systems to find the information they need. Non-sales employees are issued licenses for Dynamics CRM - but often only need a fraction of the data in the system, making it a costly option for many companies.
Wouldn't it be more efficient to have an easy way to find, view and manage the information you need, when and where you need it? And without searching through multiple systems, shared drives or hard drives? Or emailing a colleague to retrieve and send data which you can't view directly?
Now sales teams can view documents - such as proposals, RFPs, account plans or product information - directly within Dynamics CRM. Non-Dynamics CRM users can view customer data from the CRM, which is visible to them based on CRM's security levels and the underlying metadata structure. All information can be visible to the users who need it: in one platform, with single sign-on and IT-approved user access.
Integration between Dynamics CRM and your other enterprise systems is now possible with the OpenText Extended ECM Solution Accelerator for Microsoft Dynamics CRM by Contesto. When a sales user creates an account in Dynamics CRM, an object is created in OpenText's Content Server. Sales can view documents stored in their ECM platform - like RFPs, proposals and account plans - directly in CRM. Dynamics CRM pushes metadata to Content Server and grants access based on existing CRM security levels. Non-Dynamics users can view data directly in the ECM user interface - unlocking information in CRM without requiring extra user licenses.
Contesto's OpenText Extended ECM Solution Accelerator for Dynamics CRM provides one common layer underneath all of your systems for your customer information - accessible to users who need it, regardless of department and location. The end result: a single point of truth for all of your customer information from day one through the entire customer lifecycle. Interested in learning more? Join the session at OpenText Enterprise World 2017 or contact us.